Understanding the Importance of "Clinically Tested" Cosmetic Products
Get to know more about this term and why it is important to have it on the label of your cosmetic products.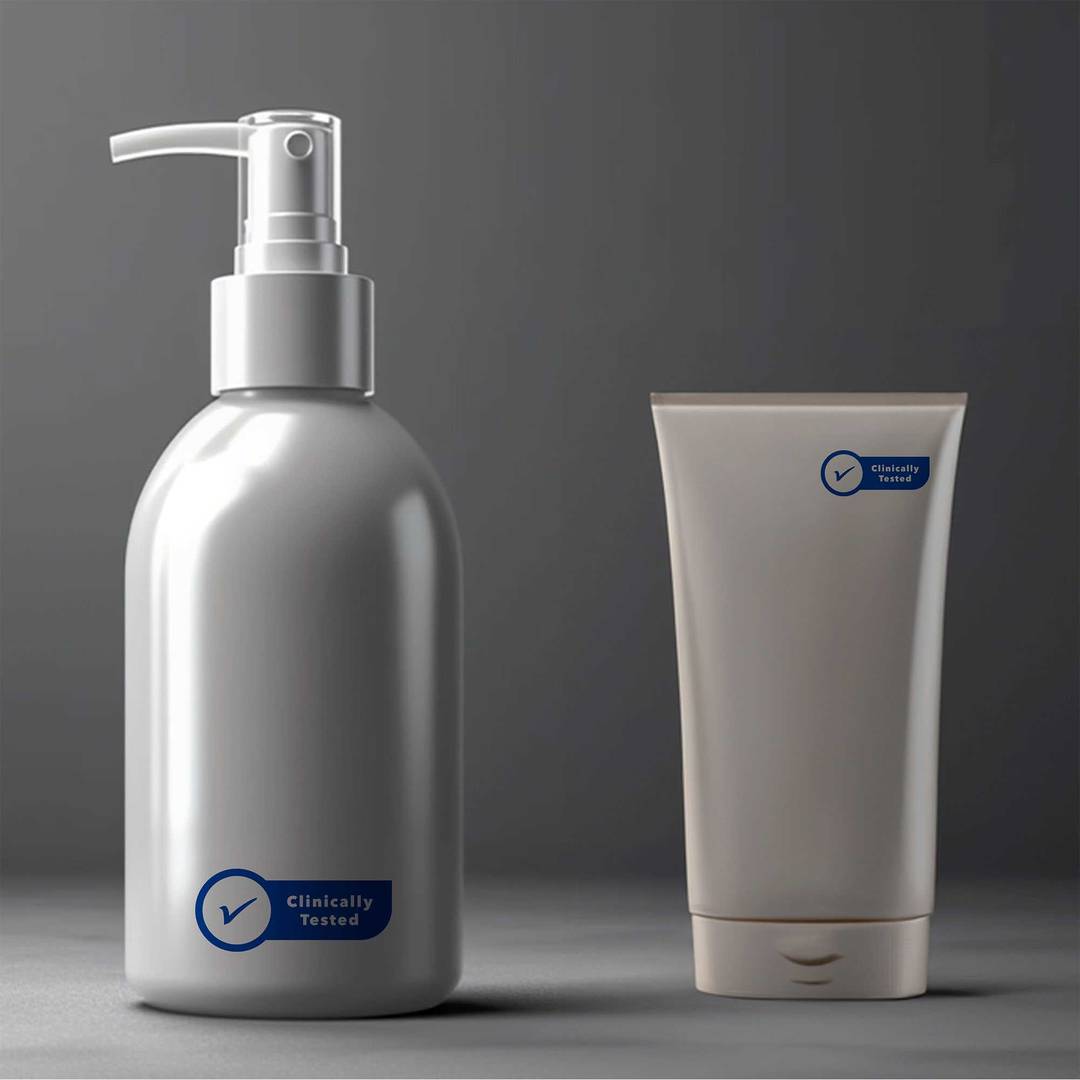 Before reaching consumers, various personal hygiene products and cosmetics must undergo rigorous assessments to ensure their efficacy and safety. One commonly found term on product labels and packages is "clinically tested." But what does "clinically tested" actually mean?
Clinical studies are conducted to evaluate the safety and benefits of cosmetic formulas, health products, and new technologies. These studies assess the potential for irritation, occurrence of adverse events, and overall effectiveness of the product. The term "clinically tested" indicates that a product, whether for topical or oral use, has undergone evaluation by an expert physician in accordance with regulatory standards. In Brazil, cosmetic products must be approved by the Brazilian National Sanitary Surveillance Agency (Agência Nacional de Vigilância Sanitária - ANVISA).
How to Achieve the "Clinically Tested" Claim for a Cosmetic Product
For personal hygiene and cosmetic products to carry the "clinically tested" claim, they need to undergo clinical studies following the parameters set by ANVISA's Safety Assessment Guide for Cosmetic Products. Expert physicians assess the product before and after its use to determine its safety and efficacy.
What is the importance of the claim 'clinically tested' for a beauty product?
When a cosmetic product undergoes the required assessments according to ANVISA's standards and its formula is proven to be safe, it significantly reduces the risk of causing adverse skin reactions. This claim provides consumers with greater confidence and safety when using the product.
In specific cases, additional studies tailored to certain populations, such as individuals with skin sensitivities, can further enhance safety and reduce the occurrence of adverse events.
Beyond the Basics
ALS offers a comprehensive service that combines the expertise of various medical professionals, including ophthalmologists, dermatologists, gynecologists, pediatricians, and others, for the same study project. In addition to "clinically tested," product labels can also feature claims supported by expert physicians specializing in relevant areas, such as "dermatologically tested," "ophthalmologically tested," or "gynecologically tested."
The assessment process for obtaining the "clinically tested" claim and its specialty variations typically involves an Acceptance Study. This study assesses safety, including potential skin irritation risks and discomfort sensations, and replicates real-use conditions of the product. The product is supervised by an expert physician according to ANVISA's Safety Assessment Guide for Cosmetic Products. In acceptance studies, subjective assessments may also be conducted, such as self-assessment questionnaires, allowing subjects to report their perceived benefits, experiences, and relevant information while using the product.
ALS provides technical responses based on the follow-up conducted by expert physicians before and after using the product, as stipulated in the study protocol. A comprehensive report is submitted, concluding whether the tested product meets all safety requirements for consumers. In all acceptance studies, there is a follow-up of the expert physician before beginning to use the product and after its end, according to the period established on the study protocol.
From this follow-up, ALS provides their technical response by submitting a report, concluding the tested product's approval or not, that is, if the assessed product meets all safety requirements for the consumer.
Strengthen your brand and ensure your product's safety
In conclusion, clinically assessing a product is the safest choice to prevent undesired adverse reactions on consumers' skin and enhance your brand's reputation. In addition to these studies, ALS performs other safety assessments, including studies on maximized exposure of the product and efficacy evaluations using state-of-the-art, calibrated devices.
Stay up to date with the latest advances in clinical studies. If you're planning to release a new product, reach out to our specialists by sending an email to Beauty.usa@alsglobal.com and schedule a meeting to explore our solutions.
References: