Dedicated autoclave facility
In essence, HPAL involves sulphuric acid leaching of lateritic ores at temperatures above 240ºC, which can only be achieved at high pressures. The HCE has a dedicated fully equipped pressure leaching facility with a range of bench scale autoclaves including; 2 x 1 Gal Ti2 and 1 x 5 Gal Ti2, plus a 1 Gal Hastelloy batch autoclave.
A continuous submarine 6-compartment Ti. Gr. 7 autoclave 90L autoclave facility is available for circuit development and is one of the most advanced of its kind available at any independent testing facility globally. This HPAL Pilot Plant is Ti Gr.7 and has maximum operating temperature of 290ºC at 8500 kPa, variable retention: (60 – 120 min), with a single stage flash let-down system. The plant treats up to 30 kg/h solids and handles liquors with up to 70 g/L Cl- .
The integrated depth and breadth of the suite of technical services available to our experienced staff means that testwork is carried out efficiently and informed decisions can be made in a timely manner. We have access to expertise and developments at the cutting edge of metallurgical technology.
Many of the challenges involved with the design and operation of modern laterite processing plants have been overcome or at least are now better understood. Problems, such as the difficulties associated with ore variability, upgrading by beneficiation and pulp rheology, can be addressed by appropriate testwork and engineering solutions.
Following leaching, and solid/liquid separation, hydrometallurgical treatments are undertaken to generate an intermediate product, typically Mixed Ni-Co Hydroxide (MHP) or Mixed Ni-Co Sulphide (MSP). The basic steps in the HPAL – MHP and HPAL – MSP treatment processes are shown below: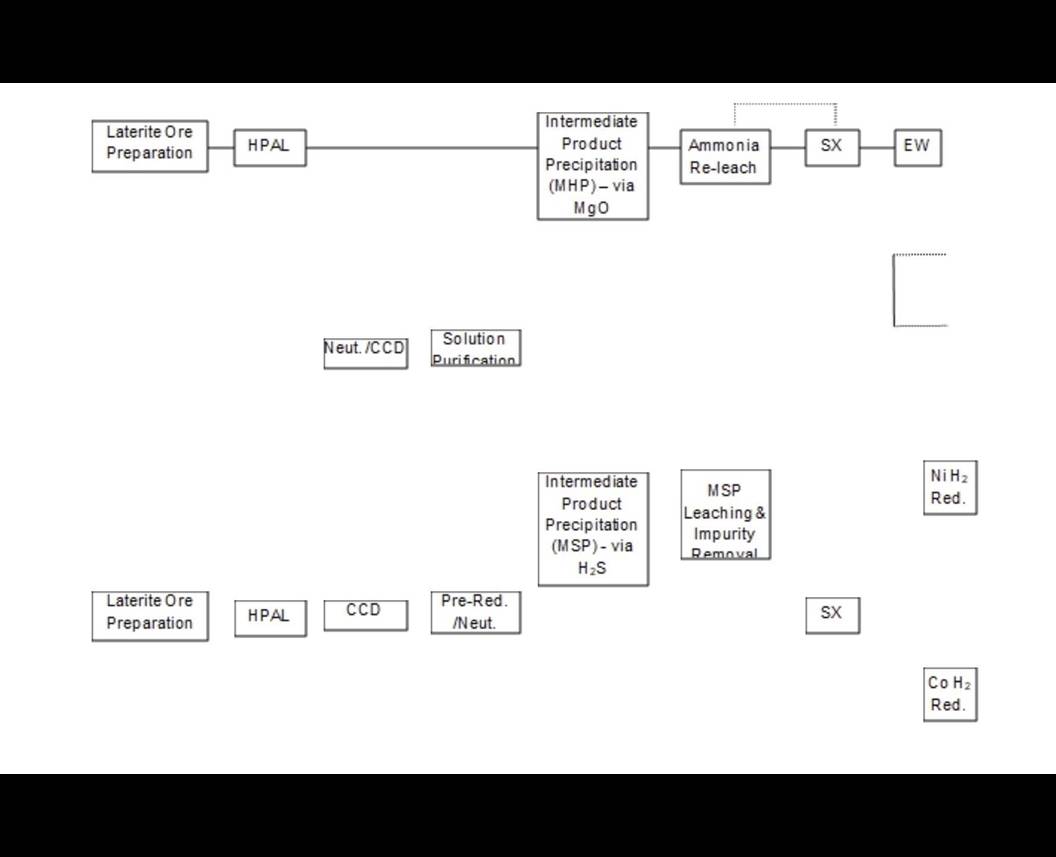 Note: There are a number of possible variations to these basic flowsheets.